When you have children, especially younger ones, safety is inevitably your number one concern. You've likely childproofed your cabinets, bathrooms, and outlets, put dangerous chemicals and medications up high, and taken other precautions. But have you given much thought to your garage door? This is an often overlooked element of child safety, but there are some easy steps you can take to ensure your little ones are safe when they're playing.
At Factory Direct Garage Doors, your safety is one of our biggest concerns. We carry the full range of stylish garage doors, built to give you peace of mind. Check out our selection of custom garage doors, which include sectional garage doors, custom roller doors, timber look garage doors, and more. We are Melbourne's source for the best. Contact us and let us know what you're looking for, and we'll make it happen!
Read on for safety tips for garage doors.
Hire the Right Company for the Job
Improper installation of garage doors can cause failures in mechanical processes, which can result in accidents and injuries. Homeowners might buy the entire kit for a garage door installation, believing their DIY skills are sufficient enough to install such an important part of the home. Or they might hire the cheapest garage door installer out there, hoping to save money. For example, improper installation of torsion springs can result in serious injury or even death—that is certainly not worth the money saved.
Perform Regular Maintenance
The garage door, while one of the most-used parts of the home, is one of the most overlooked. You might believe that because it's going up and down as it should that it's just fine. However, a torsion spring can snap, a cable can break, or other small things might go awry that aren't apparent to the naked eye. A trained professional knows exactly what to look for, and can prevent a serious malfunction before somebody is hurt.
Watch Fingers
One of the most common injuries kids suffer from garage doors is fingers getting pinched. This can result in broken bones and even amputation. It's very important to talk to them about keeping hands and feet away from the garage door at all times. Even very young children can understand this concept when you have an age-appropriate conversation.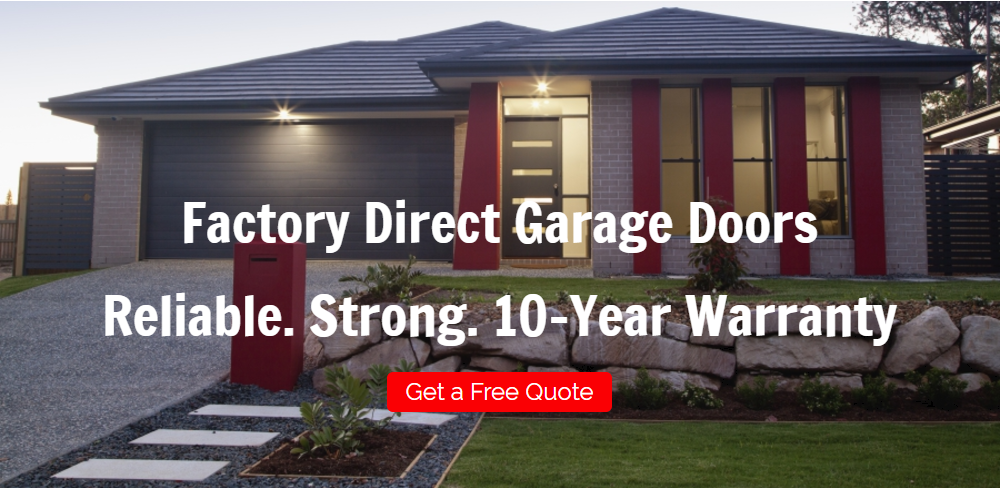 Install a Keypad
Kids love playing with light switches, and watching a garage door go up and down can likely provide some entertainment. This can not only result in crushing injuries, but small children might leave the home altogether, which could result in running out into traffic or getting lost. One way to avoid this is to install a keypad with a security code so that only capable people in the home are able to open and close the door from within the home (keypads are also very convenient outside to allow for easy access!).
Don't Allow Them to Play in the Driveway
While it's certainly fun to ride bikes or play ball in the driveway, children should never do this. You might know to look behind you when you back out, but they might also wander into the neighbor's driveway, and the neighbor likely isn't going to be as careful. Or if the child is playing right next to the door, they likely won't be visible from within the car. The best way to prevent this type of injury is to never let them play in the driveway in the first place, and to educate them on the risks.
Factory Direct Garage Doors is Melbourne's source for garage doors. Get a free quote today!