You've probably been in the infuriation situation of your garage door not opening. It usually happens when you're late for work, the weather is bad, and a million other things went wrong, and all you want to do is get on the road. In this article, we'll go over some of the reasons garage doors won't open, and what you can do to get on your way.
Factory Direct Garage Doors is the place to go to buy garage doors direct. We have the best looking cedar-look garage doors, custom roll-up doors, sectionals, and more. Get a free quote now!
Here are some of the most common reasons your garage door won't open.
The Photo Eye
The photo-eye is one of the first places to check. First, make sure nothing is blocking it, and if you don't see anything obvious, take a closer look. There might be a piece of debris or dust built up that's preventing it from making contact with the sensor. Use a soft brush or cloth to remove the debris, and see if that helps. Next, check to make sure it hasn't been knocked out of alignment. You can realign it and get on your way.
Check the Power
Look for the outlet where your door gets power. Make sure the cord hasn't been unplugged (as odd as it sounds, it happens!). If all is well there, next, find the outlet on the circuit that has the GFCI. Sometimes, all you have to do is reset it and the power will go back. But if that fails, you can go to the circuit breaker or fuse box to make sure that hasn't been tripped. In this same vein, check the batteries in your opener to make sure they're still in working order.
Check the Torsion Springs
First, we need to emphasize that torsion springs should not be worked on by an untrained person. These are incredibly tightly wound and can kill or cause serious injury if they're not handled by a professional. If you notice that the spring has broken, you need to have somebody come to your home to replace it.
Check the Tracks
The door track might be damaged or out of alignment. It might have been bumped while working on a project, or another malfunction in the door caused it to become damaged. Sometimes, the door will move a little but slow down or stop, or it might not move at all. We recommend having the tracks serviced to make sure that the tracks are repaired or replaced properly–failing to align them properly on your own can lead to worse damage later on!
Check the Locks
If you hear the motor running but it's not moving, go to the track at the front of the door and take a look at the lock. Somebody might have locked it and forgot to reset it afterward. Trying to open the door while the lock is engaged can cause damage to the door and tracks, so keep an eye on them for any issues.
Still not working?
If you've gone through this list and still can't figure out the issue, it's time to call a service technician. They're trained to fix custom roll-up doors, cedar-look garage doors, and everything in between, ensuring that the service they provide is tailored to the type of door you have.
For the best custom roll-up doors, sectionals, custom doors, cedar-look garage doors, and more, buy garage doors direct at Factory Direct Garage Doors. Get your quote today!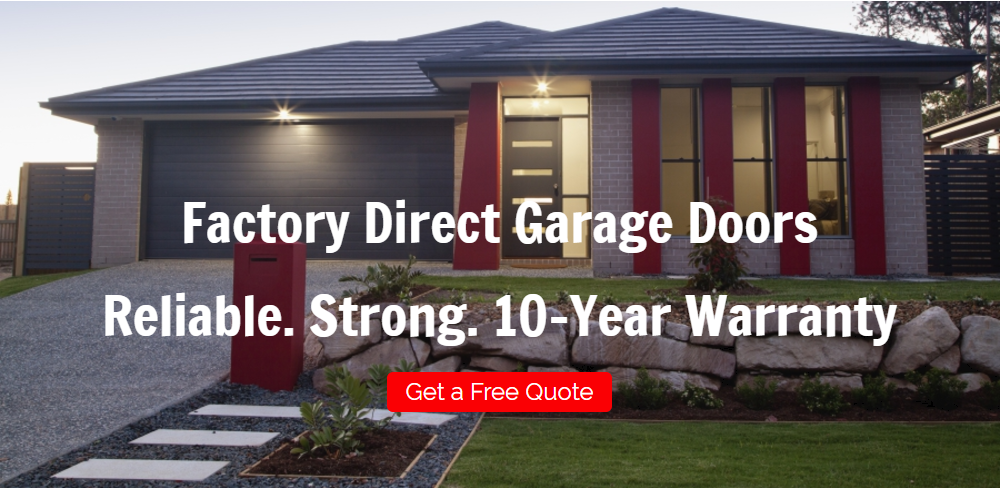 30