With YouTube and other valuable resources on the Internet, many people feel empowered to take on DIY projects around the home. After watching a ten-minute video of a professional deftly handling a repair job, the process looks pretty easy, right? Unfortunately, when some repair work is not in the hands of an experienced professional, the original problem could be made worse and end up costing more to repair. This is especially true with garage door repairs.
Factory Direct Garage Doors is your source for custom doors in Melbourne. Whether you're in need of customer roller doors, timber-look garage doors, or sectional garage doors, we have what you need, customised to your specifications. Contact us today for a quote, and rest assured when you buy with us with the Factory Direct Warranty. When you want to invest in the best custom doors, look no further than Factory Direct.
The Torsion Springs are Broken
These are incredibly dangerous parts to work with, so much so that they are responsible for deaths and serious injuries every year. They are quite tricky to work with, and require a deft hand. Additionally, people are further injured from the garage door falling on them while working on the springs. If you have a suspicion that your torsion springs are part of the issue with your broken garage door, hire a professional garage door company to take a look.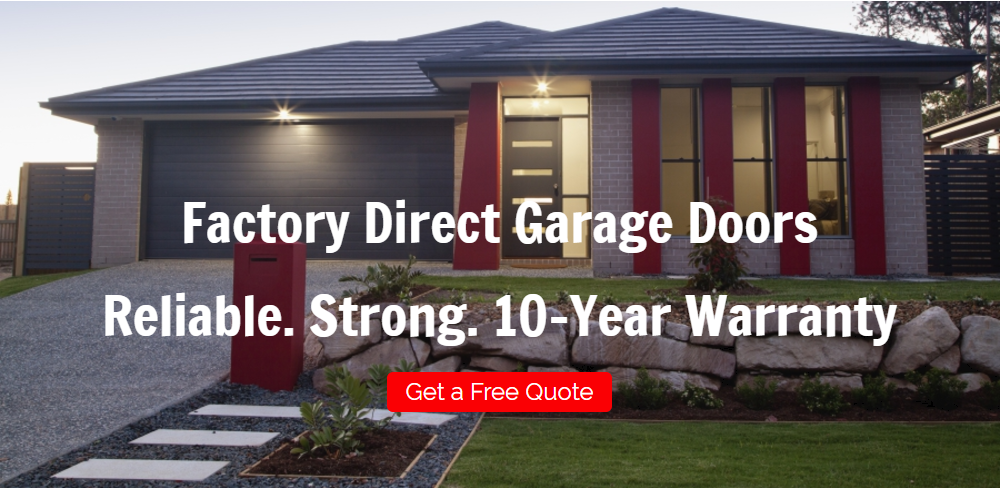 Safety
You might feel good about the repair job you've just completed. The door goes up and down, the odd noises have disappeared, and everything seems fine. But you aren't familiar with the quality checks, or the small issues that could lead to dangerous situations in the future. Don't risk yours and your family's safety by tackling projects you aren't fully qualified and trained to take on.
Efficiency
You're busy. You have work, family, and other obligations. Do you really want to spend your entire weekend or longer trying to figure out how to make your garage door work? Spending money to hire a licensed and insured repair company will not only ensure that the repairs are done perfectly, but that they're completed in an efficient manner so that you can get your life back to normal quickly.
You Save Money
Yes, you will spend a bit of money for the repairs and parts. But you will also save money when you hire somebody to tackle that issue you're having with your garage door. Why? Because when you try to take on a job that you don't understand, you're not only creating more work for yourself, but potentially causing more damage in the process. And when you have to end up hiring somebody to fix the job you've done anyway, you're going to be out quite a bit of money.
Don't let the supposed ease of a DIY project lure you into making costly mistakes down the road. Your safety, time, and money are on the line, and you owe it to yourself and your family to make sure the job is done right the first time!
When you need a new custom garage door or the spare parts to go with it, Factory Direct Garage Doors in Melbourne is your expert custom door manufacturer. We manufacture our doors in 7-10 days, as opposed to several weeks from our competitors. When you're ready for the best, get a free quote for your custom doors from us today!